ScotGEM Launchpad
Important things to do before coming to the University as an entrant on the ScotGEM (MB ChB) Programme
The beginning of your journey as a doctor in training starts now and we are looking forward to meeting and working with you in September.
The ScotGEM Launchpad web page is a place where you will find a lot of useful information about things to do before you get here, and what you will need to do when you arrive.
Welcome from ScotGEM Programme Director
Welcome to ScotGEM and CONGRATULATIONS!
We realise you will be very excited to join the ScotGEM programme and both St Andrews and Dundee Medical Schools. We are excited to meet you too.
Our team has been preparing for your arrival, whatever form COVID allows it to take, and we look forward to helping and encouraging you along the path to becoming a Doctor. That path is often difficult but is varied and interesting. You will learn much about yourself while learning medicine, as it is an all-encompassing profession. Being a Doctor is a privilege and we aim to make your journey with ScotGEM a truly unique and rewarding experience.
As you will have seen on our website, the curriculum is exciting and innovative. We are introducing some cutting-edge medical education techniques and technologies amidst a dispersed and community facing course. Our goal is to work closely with you as a 'community of learners', and with your help we will create the best course possible. We will all have to be flexible and adapt to the emerging COVID situation as it pans out, but you can be reassured we will provide the very best learning opportunities we can. We are now well set up to work around varying limitations whilst maintaining clinical learning.
You will have a great opportunity to revisit University life in both St Andrews and Dundee. Both are truly special places; St Andrews is one of the oldest universities in the UK. It is small enough to be friendly, and large enough to provide the facilities and recreational opportunities of larger institutions. Dundee is renowned for offering a superb student experience in a dynamic city currently enjoying a waterfront renaissance. Thereafter Scotland becomes your oyster, and you will be living and studying in some of the most beautiful areas across our NHS partner boards.
We want to encourage you to take full advantage of the opportunities ScotGEM will bring you, not only to succeed in your studies, but also to enjoy the variety that St Andrews, Dundee and wider Scotland offer.
I look forward to meeting you and introducing our excellent team who are ready to guide you through your medical studies.
Jon Dowell
ScotGEM Programme Director
Welcome from School President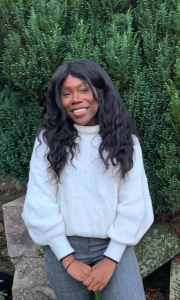 Hello and welcome! My name is Anna Apara and I am the incoming President of the School of Medicine at the University of St Andrews for the next 2021-22 academic year.
The past year has been an unusual time for us all, and here at the university we are excited to continue to transition back to a form of normalcy over the next year. My role will be to represent and support the students within our school, aiding in making your transition to the university and the time after as smooth as possible. As an integral part of the school's community, I will organize various initiatives set to further the integration of ScotGEM students within the school.
Within your first few weeks, you will quickly realize that there is so much to do and to get involved with in St Andrews, for example, sports, committees and various societies (for example the Bute Medical Society, which plays an important role in organizing social events for medical students), who are also always looking for additional representation from ScotGEM students. No matter what your interest is, there is something for every student here at St Andrews.
Although intimidating at first, this school has truly become a second home for me, and I hope that I can help others to feel that way too so please feel free to get in contact if you have any questions! Have an amazing rest of your summer, and hope to meet you all soon!
Anna
Welcome from the Bute Medical Society President
A HUGE WELCOME FROM THE BUTE MEDICAL SOCIETY PRESIDENT!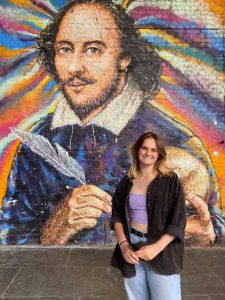 Congratulations people, you've made it!
Welcome to Medical School! Well done for getting here! We all know that the application process is brutal and I'm sure Covid made it even worse so you should all be madly proud that you've gotten in! All those extra hurdles that medicine applicants have to jump over to get here may have been hard, but trust me, they're worth it and will soon seem like a distant memory.
St Andrews provides such a unique pathway through medicine and I'm sure your years here will be some of the best of your life, so make sure to make the most of them (particularly before the long junior doctor shifts)! This town, with its bustling nightlife, beautiful scenery and wacky traditions will surprise you, and I'm sure you'll all quickly be never wanting to leave.
Medicine can be a lot at times, and one of my favourite things about St Andrews is the community amongst us medics. Everyone, irrespective of their year, supports everyone and in my opinion, Bute is at the heart of that. We organise the fun to keep you sane outside of academics and all you have to do is show up! To give you a taste of what's to come, let me introduce to you the Bute Medical Society…
Who am I?
My name is Daisy Beddall, I'm from Brighton (ish) and I'm the Bute Medical Society President for the upcoming academic year. I've just finished 2nd year, so by the time you guys all start 1st year I'll be starting my 3rd and final year here. Whilst my experience at St Andrews has been somewhat different due to the wee pandemic, I'd like to think that I know a few things about this town and how to survive medical school here. It honestly is brilliant and I've loved (almost) every minute of it. I know you'll all love these 'three streets' and this time next year, I'll be extremely jealous that you get to stay here for a few years after me.
You'll probably see me around and about the med school and should BoJo and Nicky let us, at lots of Bute events – so come and say hi! I promise I'm friendly and am more than happy to help with any questions, problems, recommendations etc.
What's the Bute Medical Society?
As well as being the largest and one of the oldest, Bute is the most active society at The University, comprising over 550 students. Being a medical student and a 'Butie' come hand in hand, since the society plays such an intrinsic role within the medical school. Although most of our members our medics, we welcome any student at the university with open arms. The hard work of our committee and outstanding contributions from our members have earned us multiple awards over the past few years, including "Best Event" for our annual Bute Ball and "Best Society" for overall achievement.
Why should you join?
Put simply, Bute makes St Andrews medicine a community. I cannot stress enough how great it is to know medics from all years and feel supported by everyone. Our society hosts both social and academic events throughout the year – we work hard to make sure there's something for everyone!
This past year, we've been lacking the social events for obvious reasons, but we're all ready to come back with vengeance once the restrictions ease, so be ready! I've written a quick low-down on some of the great events etc we run to get you all excited.
Hecklings: A welcome social event for all freshers, normally held in the first few weeks of the semester, involving games and challenges hosted in town. Hecklings is always unforgettable, a great laugh and a night to make memories and lots of new friends. With the current easing of restrictions, we are hoping to have it go ahead as normal – but at this point we're very used to having to be flexible and will certainly make it happen at some point in the year. It's a night that every St Andrews medical student remembers (or at least the beginning)!
Academic talks: We encourage speakers to expand and challenge our medical knowledge, on topics within and beyond our curriculum. This year, academic talks have hit an all-time high almost every other week, as they're obviously a lot easier to run online, so we're keen to keep this momentum going! We've been fortunate to hear from Andy Williams, leading knee surgeon to all your favourite premier league and premiership football and rugby players, Stephen Hearn the 'Helicopter Doctor' and many, many more. As I say, the virtual talks have proved extremely popular with all our members, and we'll be getting in some great speakers over the next year to share some wisdom.
Balls: We host three balls during the year. Our first Ball is in the process of being renamed (don't ask), but it is held in the first semester and welcomes all you freshers. Bute Ball is held when we get back after Christmas break, filled with great music, ceilidh dancing, delicious food and lots of added extras – definitely the best uni event I attended in 1st year. St Vitus Ball at the end of the year celebrates the end of exams, helping you blow off steam in style. Sadly, St Vitus Ball couldn't take place for the past 2 years, for obvious reasons, so expect next year to be absolutely huge and make up for lost time. Bute subsidises these events so you get the best value for money balls in town.
Sports teams: It's time to put those claims of county sport x, y and Z you wrote on your personal statement to the test! Bute FC, Bute Rugby, Bute Hockey and Bute Netball are all set up for your arrival and they're all on the lookout for new members. Training and matches are flexible around the very busy medicine timetable, so you don't need to worry that it'll be too big a commitment. There is also no pressure and anyone, of any ability, is welcome so it's a great opportunity to start something new! If you want to have a look at what our sports clubs get up to, check out our football and rugby teams on Instagram: @butefc and @officialbuterugby.
Bute Revue: You'll all very quickly meet the lecturers and Med Dems, so what better way to end the year than make fun of them and your fellow medical students at a comedy show? Undoubtedly one of the best nights of the year, this event never fails to impress and will have you crying with laughter.
What's on during freshers' week?
As I'm sure you're all used to by now, the university and medical school is planning to be flexible with freshers' week. Because of Covid, it's likely that Bute's and the entire University's Freshers Week will look slightly different to normal. Hopefully as much will be in person as possible, but regardless of any restrictions there's lots in Orientation Week to help you settle in and make friends:
Alongside introductory talks on Monday, you'll meet me and tours of the medical school will be running in some capacity. Again, we're trying hard to get this in person. However, should the restrictions dictate, there will be virtual tours and teams meetings to meet your group (who doesn't just love a teams meeting?!).
Our long-standing tradition is Bute BBQ on the Monday afternoon, usually held in the medicine courtyard. Again, we're going to try hard to make this happen – exploring possibilities of one-way systems and self-serve food, but as usual restrictions may get in the way. This is a great opportunity to meet other students, meet older students and staff, but if we can't run it in person we'll make sure there's other opportunities to meet everyone. You will also be inundated by 2nd years trying to adopt you – this is where I met my academic family!
On Thursday, we host our annual Medic Freshers' Fayre. All the medical societies and unions will have either a real or virtual stall making it easy for you to sign up. Most societies (including the BMS) will be looking for some 1st year reps to join the committee, which is a great way to get involved. My predecessor was 1st year rep for Bute and absolutely loved it, it was a great way to meet new people, especially in other year groups (which comes in handy for lots of advice).
Finally, (if you last this long) on Sunday we'll be hanging out at the University Freshers' Fayre, so if you didn't get a chance to catch us or any other societies on Thursday now's the time! At present, we (again) aren't sure if this will be online and in person. However, should it be in person, look forward to The Bute Medical Society handing out the mountains of free ice cream from our famous sponsor: Jannetta's Gelateria…
Is there anything I should be doing now?
Keep up to date with information and check out your fellow medics before you come to St Andrews by joining our official "St Andrews Medic Freshers 2021" Facebook page. During the year this will also be a platform for lots of posts about upcoming events, elections and lots more. If you have any questions for us, you can:
Pop Butemed Soc (our society profile, add us!) a message on Facebook
Before Fresher's Week you can email me directly at db260@st-andrews.ac.uk . During term-time you can email our secretary on butemedsoc@st-andrews.ac.uk
Check out our website butemedicalsociety.co.uk which we'll update closer to Fresher's week with details about upcoming events and our new committee members (dressed in snazzy navy polo shirts)
I know I speak for all Bute Medical Society members and staff at the University when I say we can't wait to see all of you around the medical school. You've made the right choice picking St Andrews – it really is a great place to study. Relax, enjoy your summer and stay safe.
Welcome from the ScotGEM 2020/21 Year 1 Class Reps.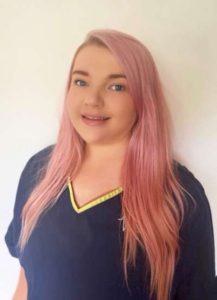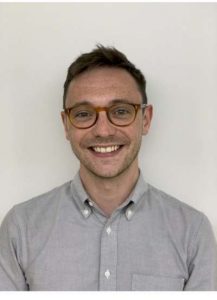 Ellie and Alistair (ScotGEM Yr 1 Student Representatives)
Dear ScotGEM entrants of 2021,
A huge congratulations and a very warm welcome to ScotGEM! Well done for making it through what must have been a very strange period and we hope you are looking forward to an exciting journey ahead.
Although there are still many adaptions in place due to the impacts of the pandemic, ScotGEM staff have worked incredibly hard to make sure that a diverse and stimulating learning experience is still being delivered. In particular, they have focused on keeping as much clinical exposure as possible ensuring that we have still see patients and get the all-important hands-on experience right from the beginning, something that sets ScotGEM apart from the rest.
So, let's talk about some of our top tips for making the most of your first-year experience. Firstly, 'get involved!' – As a ScotGEM student you are lucky to have access to both Dundee and St Andrew's university clubs, societies and facilities, so there really is something for everyone. What's more, as this is a course that is constantly developing the position of class representative is a rewarding one as class feedback is constantly being used to improve the course experience for yourselves and future students.
Secondly, 'take it all in' – Yes there is a lot to study and the course can be intense at times but that old cliché of 'maintaining a work-life-balance' is incredibly important. Fife and Scotland in general are wonderful places to explore and there is nothing better than a long walk in the beautiful local scenery for a breath of fresh air, with excellent seafood and ice cream along the way.
Thirdly, 'get to know each other' – Getting to know the rest of your cohort (and those in the years above) is really useful. You would be hard pushed to find a friendlier and more interesting group of people. This makes socialising all the more fun (especially as the shops and social spaces in St Andrew's are reopening as we write this!) and the range of backgrounds that lead to ScotGEM means there is a wealth of knowledge available for learning from your peers. The relatively small size of the ScotGEM intake means this is very feasible. On the back of this, we know that it can be daunting starting a new course and for many the choice to embark on ScotGEM will be a huge transition both professionally and personally. Whether you're coming from a bio/medical academic background, have a background in the arts and humanities or you are joining ScotGEM later in life, EMBRACE those differences! Your individual experiences will give you a wealth of skills you don't even know about yet.
Finally, remember that 'we're always here to help'. The learning curve in ScotGEM can be steep and at times the volume of work may feel overwhelming. Don't be afraid to ask for help if you need it. Early intervention is key and rest assured we will all feel the same at some point along the way. Your personal tutor, your class representatives and your fellow classmates are a great starting point and you can always reach out to us in the year above as well!
We look forward to welcoming you to ScotGEM and to St Andrews.
Things to do before I arrive...
Download the ScotGEM Launchpad checklist
The ScotGEM Launchpad Checklist is a pdf checklist which you can print out and use to help you to keep track of the things you need to do as you prepare to start your medical training at St Andrews.
Downoad the Lauchpad Checklist 2021
Read essential documents: ScotGEM Student Contract
The updated ScotGEM Student Contract will be available by the end of July. A link to the document will be provided below (until the contract is updated you can view the 2019/20 version).
The ScotGEM Student Contract should be downloaded and read before arrival – however do not sign the contract yet – you will be asked to do this when you are here.
Read essential documents: School of Medicine Handbook /ScotGEM section
Students should be familiar with the School of Medicine Handbook . There is a section of the handbook, which relates specifically to MBChB ScotGEM .
Download and prepare: Protecting Vulnerable Groups Scheme
You will complete an online Disclosure Scotland 'Protecting Vulnerable Groups (PVG) Scheme' online application form during Orientation Week with a member of professional services staff. Once your offer becomes firm, you should email 3 forms of supporting ID to
medpvg@st-andrews.ac.uk.
You will be given an individual appointment during Orientation Week to which you will be required to present the orignal forms of supporting ID that you have submitted. Details of the
PVG Scheme
and which supporting documents will be accepted can be found in the School Handbook. Please familiarise yourself with the online guidance which advises you on the information you will require, to complete the online application, especially your Scheme Membership number if you are already a member.
Complete and return: Occupational Health Questionnaire
The Occupational Health Questionnaire was emailed to you along with your 'First Letter'. It should be completed and returned directly to the NHS Tayside address on the Questionnaire as soon as possible.
A copy of the document can be found here:
Where possible face to face consultations will be kept to a minimum and near me video conferencing and telephone will be used as far as possible.
You will be called on receipt of your questionnaire to arrange an appointment that suits you. If they can't reach you they will use email (please check your spam boxes regularly as sometimes NHS emails end up there).
SMS text messages will be sent as reminders 24 hours prior to an appointment.
Arrange Accommodation
Accommodation should be arranged before you arrive .
For St Andrews visit the University's new entrants and orientation web page and follow the accommodation link .
Accommodation may also be available at through the University of Dundee.
ScotGEM applicants who wish to be considered for student residences at the University of Dundee may contact residences@dundee.ac.uk to request an application invitation to be sent to them .
See the University of Dundee website for more information https://www.dundee.ac.uk/accommodation/.
Review and complete essential tasks at the University New Undergraduate Students Page
The New Undergraduate Students page contains important information for students who are matriculating (registering) at the University of St Andrews for the first time as entrants to the ScotGEM Programme.
Be aware that there are a number of admin tasks to do before you come to St Andrews. You will find a helpful list on the New Undergraduate Students page. https://www.st-andrews.ac.uk/newstudents/.
Complete the Preparatory Task for ScotGEM
Welcome to ScotGEM. You already have lots of pre-existing ideas about Medicine, because Medicine is about people and you have been living with them, observing them, thinking about them in one way or another all of your life. Many of you will have had contact with medical professionals, doctors, nurses or other members of the allied health professionals. Something about these interactions has made you aspire to join the medical profession. Professionalism is something we are all striving towards. It is easy to recognise professionalism when we see it in action but much more challenging to define the term.
Your first ScotGEM task:
What does professionalism mean to me? Assignment Briefing: 300 words (+/- 10%) Access your pre-existing knowledge and experiences and use this to form the basis of your written response to the question; "What does professionalism mean to me?" There is no requirement for references. In addition Identify THREE keywords that for you, epitomise professionalism. List these words below your paragraph We don't want you to:
Conduct a literature search.
We don't even want you to use google.
We especially don't want you to worry about this task.
We do want you to:
Spend about an hour on the task.
Write from your personal viewpoint you may all have different ideas (we hope so!) but they will all be valid.
Submit the document as a pdf to scotgem-admin@st-andrews.ac.uk by Thursday 2 September 2020 at 16.00.
Come along prepared to discuss your views on professionalism in a small group session facilitated by your Generalist Clinical Mentor (GCM) during Orientation week.
Save an accessible, electronic copy of the file as this will be one of the first pieces of work we require you to upload to your professional portfolio (more about that in orientation week).
Personal documents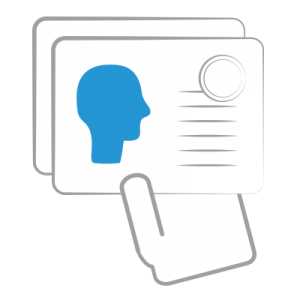 You will need these documents when you are in St Andrews:
Passport.
Driving License or an alternative formal piece of identification with your address (a bank statement is a good example).
Birth Certificate (not a copy)
Immunisation History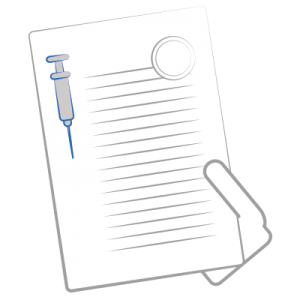 Students must research their own Immunisation History to establish an immunisation record for their life to date, this probably involves a visit to their GP. Students are strongly encouraged and keep this record to prove their Immunisation History through their studies and working life. You should bring your Immunisation History with you when you come to St Andrews. There is more to read about this and related matters in the Occupational Health Questionnaire and accompanying notes (see 'Things to do before I arrive…' on this page).
We also strongly encourage students to take up Covid-19 vaccination as soon as they are able to do so.
Where a student cannot evidence to OH that they have had a BCG (TB) immunisation or have had a negative mantoux or IGRA blood test done in the last 5 years they must be screened and found non infectious prior to commencing clinical work.
Text books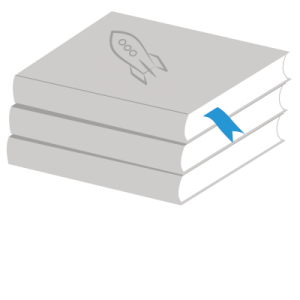 Books
We are aware that you will have many questions about the course and what you should be doing to prepare.
We are often asked 'What shall I do about textbooks?' For this reason we thought it would be useful to give you this list of recommended texts and to offer some advice about buying them. Please do not feel that you must rush to buy the texts before you get here (excess baggage can be heavy and expensive!) plus you will have access to all core textbooks electronically.
If you do wish to buy textbooks, we recommend choosing textbooks you will be useful for your 3 years in St Andrews and your 3 years at clinical partner schools: Take some time to ask peers in the years above, or to appraise how much you benefit you'd get from owning physical copies knowing you will have e-textbook access and access to physical copies via the library too. Although our list may seem lengthy and expensive, it is unlikely that you will have to buy any other essential texts while you are at St Andrews.
The books will be available for purchase from Blackwell's Bookshop located in the Students Association Building in St Andrews. Blackwells can be reached at tel: 01334 476367 or email: st.andrews@blackwell.co.uk
In making a decision to select textbooks, not only do we try to find those best suited to our course but also, if possible, the books also include access to the publisher's on-line learning resources.
eBooks
The Medical School and the University library have licensed several eBooks from different publishers (see reading list) providing you with electronic access to all the core texts required. This provides on-line access to the texts without restriction using your University user name/password combination. In addition to the core reading list which you may consider buying some books from, there are additional texts available on-line. Though these are considered to be very useful throughout our curriculum, we do not think it is essential for you to buy these actual texts.
An important thing to note about most eBooks is that they are often not accompanied by the extra on-line resources which are available if you buy the texts and activate the access codes to the publisher's web site.
University of St Andrews MBChB (ScotGEM) Reading List (2021/22)
The official reading list for years 1-3 (and some of the systems blocks) is housed in the library webpages here.
Follow the link, log in, click on 'Find Lists' and change each search field to ALL, then type MBChB in the search box.
The Medical School and the University library subscribe to a number of key eBooks which will be available online to all medical students. Our advice is to wait until you get to St Andrews before making decisions about purchasing, as some of these books are heavy! Note that the library only holds 20 copies of each so it is recommended that students who prefer using physical copies consider buying their own copies in order to access the course literature in their own time. Additionally, most textbooks offer online resources that you can access using a code found within your purchased copy of the textbook. You should check that you are buying the most recent edition. Books can be ordered in advance by contacting Blackwell's bookshop within the Student Union (st.andrews@blackwell.co.uk)

Stethoscopes, Pocket Masks and Laboratory Coat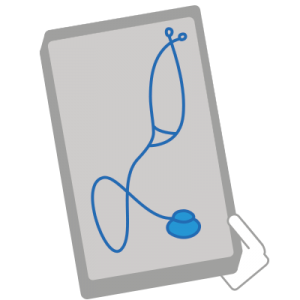 You will need to have your own stethoscope, pocket mask and laboratory coats for our clinical skills training. Advice about face coverings will be provided nearer to the time, in line with national guidance. Necessary Personal Protective Equipment (PPE) for clinical skills training will be provided.
Stethoscopes: We currently recommend the Classic Littmann III stethoscope, which you can find at: https://www.medisave.co.uk/diagnostics-equipment/littmann-stethoscopes/littmann-classic-iii-stethoscopes.html The Classic Littmann Classic III is all you need; you will NOT require a specialist cardiology- or electronic stethoscope.
Where do I get a Stethoscope and Pocket Mask?
Use Google to research this. Last year the BMA ( British Medical Association) had a good offer on stethoscopes if you join.
There are a variety of suppliers and some special deals may be available after you arrive in St Andrews.
Pocket Masks: You will need a pocket mask, the clinical skills team recommends the Laerdal LD040 or LD021 masks. These can be purchased from:
Medisave are currently offering St Andrews students 5% discount across the site if you enter STANDREWS.
Laboratory Coats: You will need a white 'Howie' lab coat for the Dissection Room. Although there are some available for purchase locally (from the shop in the Students Association), supplies are limited and it may be better to buy one before you come to St Andrews.
Safety Glasses: You will need your own safety glasses for dissection. There are many suitable types, some examples are:
Clinical Skills Dress Code
We also require students to follow the NHS Fife Dress Code and Uniform Policy in any clinical environment, on any patient contact and within clinical skills. This may affect the clothing you pack. See summary as below:
Wear your identity badge that confirms you are a student.
Dress in a discreet and professional manner to convey a professional image and create and maintain public confidence. Denim jeans, short skirts or revealing tops which expose large areas of flesh are not appropriate clothing to wear.
Wear appropriate footwear (clean, soft soled, closed toe shoes). Trainers or excessively high heels should not be worn.
Tattoos that could be considered offensive should be covered where this does not compromise good clinical practice.
Keep hair tied back and off the collar.
Arms should be 'bare below the elbow'. Long sleeves should be rolled up. Wristwatches, fitness tracker wrist-straps and bracelets must not be worn when in clinical areas.
Jewellery is restricted to wearing one plain metal finger ring and one pair of plain stud earrings. Any other visible body piercings should be removed.
Keep finger nails short and clean. No nail varnish, false nails or nail extensions should be worn.
White coats, neck ties or lanyards should not be worn.
Pens or scissors should not be carried in outside breast pockets.
Store your stethoscope in a safe place such as your pocket or in your bag when moving between clinical areas or during breaks. Stethoscopes should not be worn around the neck.
For the purposes of learning clinical skills students practice non-intimate examinations on each other. You may therefore also wish to pack some sports wear, such as shorts (+/- leggings) and a t-shirt; or an acceptable suitable equivalent.
Examples of clinical dress code are:-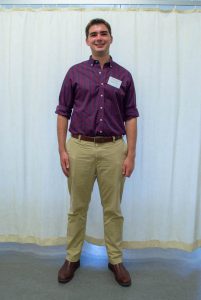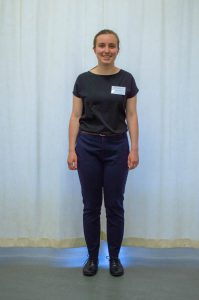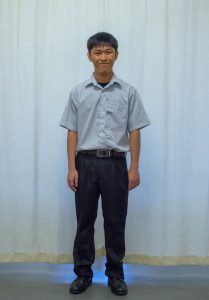 First, please have a look at the frequently asked questions (FAQs) below …
I've got a question about IT, or computers...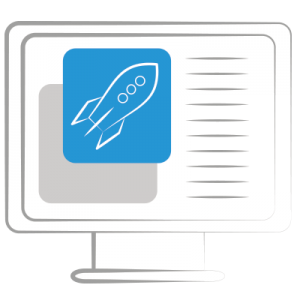 It's good that you are thinking about IT.
We've made a special section of Launchpad just for questions about IT.
I've got a question about Orientation Week?
Orientation
The School will be running induction events during orientation week, including some academic events towards the end of that week. We are preparing to deliver teaching for next semester (including orientation week) under dual delivery. We are aware that some students may need to self-isolate, quarantine or may otherwise be delayed in joining us. The University will be providing all students with further information during the summer.
Tours of the School of Medicine for parents/families will be virtual Online – details to follow.
Monday of Orientation
The formal School of Medicine orientation begins at 9.00am on Monday of Orientation week this will be a live online sessions – Links to all sessions will be provided.
At this introductory event, you will be welcomed by the Dean of Medicine, the ScotGEM Programme Director, the Year 1 Lead and the Lead GCM. We will also explain all the events that are planned for Monday and the rest of Orientation Week.
During Orientation week there will be a full programme of introductory classes specifically organised by the School of Medicine for new medical students – where possible these will be delivered live and online. Your attendance at these classes is essential since they will help you to find you feet in the early stages of you medical course.
The full programme for ScotGEM students can be viewed by clicking here
The programme includes a checklist of non-timetabled tasks to complete before and during Orientation week
What about improving my study skills?
The University Orientation Week Programme includes courses in study skills. Although we are committed to supporting you during your medical studies, we are unable to provide individual help on a daily basis. The School provides many resources to help you self-assess your own progress, and the University provides study skills sessions via CEED for those requiring additional help, but you ultimately have to take charge of your own studies. The responsibility for your success now falls on your own shoulders (this is a health warning!).
I still have another question…
If you have questions that are not covered in the FAQs, we're here to help.
You can contact us by emailing  scotgem-admin@st-andrews.ac.uk or you can use the form below to send us your question. Either way, please do get in touch.
Finding your way about
These should help you to find your way here, and around the Medical building:
School of Medicine
University of St Andrews
North Haugh
St Andrews
KY16 9TF
School: +44 (0) 1334 463599
Admissions: +44 (0) 1334 461886
ScotGEM enquiries: +44 (0) 1334 463619
fax: +44 (0) 1334 467470
email: medicine@st-andrews.ac.uk